If someone has died in an unexpected location, or in a different state or area than the location where they will to be put to rest, you will need to ensure that transportation is arranged.
Note: In an effort to respect the feelings of those sensitive to certain topics, you may continue to the next section if you are not comfortable reading about this subject. Only view this if you feel you are comfortable reading about this subject.

Transporting Between States - Cremated Ashes
If you choose to have cremation performed in the state of death and then bring the ashes to a different state for ceremony or keepsake, you have a few options. Cremated ashes can be mailed through the U.S. Postal Service (note that UPS and FedEx do not ship remains) or shipped through an airline cargo service. When mailing or shipping cremated ashes, make sure to pack them securely, even double boxing them to be safe. Also, make sure that the business or person you are shipping to is expecting the package.
You can also carry the ashes with you on a flight. Many airlines will not allow ashes to be in checked baggage, but will allow them in carry-on baggage. Just make sure that the container you use is scan-able at the security checkpoint. Metal, stone, or ceramic containers cannot be easily scanned, but containers made of cardboard, plastic, and most woods should be scan-able. You can also keep the ashes in a removable plastic bag, and take them out of the container at the checkpoint to be scanned separately. See the TSA website for more information.
Transporting Between States - Body
The Funeral Consumers Alliance advises that you work with a funeral director or service provider in the location where the body is to be cremated or buried, rather than the location of death, to save costs. Costs for transporting will vary; discuss with your provider the itemized costs for Forwarding Remains (if the body was already taken to a funeral home at location of death), Receiving Remains, and shipping services.
You can also make arrangements yourself for transporting the body. One option is to ship via airline cargo service. Make sure you notify airport authorities ahead of time of your arrangements, as it is more typical for funeral directors to handle the transport of the body.
You also have the option to transport the body by car or van. A few states require embalming if you are crossing state lines, although in some cases exceptions can be made. Contact the Funeral Consumers Alliance if you decide to transport on the road.
Transporting From Outside the U.S.
If the person was a U.S. citizen and died outside of the country, notify a U.S. embassy or consular official in the country where death occurred; they will produce documentation and available options to the next of kin. Visit http://usembassy.state.gov/ for consulate contact info. Disposition choices will usually need to be made immediately, and your options will vary according to the country. The U.S. consular office should be able to assist you in this process.
Transporting from Outside the U.S. - Cremated Ashes
Most countries allow cremation, with the exception of certain predominantly Catholic or Muslim countries. The cost will vary according to the country, as will the amount of time it takes for the ashes to be returned to you. Arrange with the U.S. Department of State and/or the representing U.S. consular officer to ensure proper documentation according to U.S. and foreign laws. The State Department advises wiring the necessary money through them as opposed to private banks, which can take longer.
Transporting from Outside the U.S. - Body
Arrange with the U.S. Department of State and/or the representing U.S. consular officer to ensure proper documentation. These vary by country, but will usually include a body transit permit along with foreign death certificate. Embalming is not practiced in all countries; in some places, there are alternatives such as chemically-saturated shrouds. If the body has not been embalmed, the U.S. consular officer should alert U.S. Customs and the U.S. Public Health Service ahead of time and provide documentation to ensure there are no issues with receiving the body upon arrival.
Again, the State Department advises that you wire money for payment through them rather than going through a private bank, which can take longer. After receipt of payment, the body will be shipped to the U.S., sometimes up to ten days later. Make arrangements with a funeral director or service provider to pick up the body at the airport.
Burial Transit Permit
Some states issue burial transit permits to those responsible for transporting the person who passed, often the service provider who filed the death certificate and disposition permit. However, laws vary from state to state. In California, the disposition permit serves the purpose of the burial transit permit. If you're planning to move the person who passed over state lines, it is likely that a burial transit permit will be required. Your service provider or local health board can advise you on the necessary permits. For a detailed look at your state's laws, a good resource to look up is your state's chapter in the book Final Rights: Reclaiming the American Way of Death by Joshua Slocum and Lisa Carlson.
---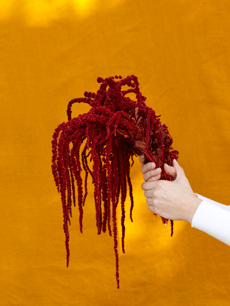 ---