Certain assets raise unique issues that the Executor or Trustee may need to address.
Personal Residence
If the personal residence of the person who died was a rental, to save ongoing expenses, the Executor or Trustee may decide to terminate the lease, vacate the premises, and place all of the tangible property in storage until they are distributed. If the person owned his or her own home, check whether the will or trust hands over the residence to anyone. If not, the Executor or Trustee should determine whether any of the residual beneficiaries wish to take ownership of the property, provided there are other equal assets that can be distributed to other beneficiaries.
Alternatively, the Executor or Trustee may sell the property and distribute the net proceeds. A title search should be done to find out whether there are mortgages or liens against the property. If the residence is underwater, the Executor and Trustee would have to decide whether to pursue foreclosure, a deed in lieu of foreclosure, or a short sale as a means of disposing of the property. For assistance with underwater properties, you should seek the advice of an attorney and a realtor.
If the surviving spouse, minor children, or other family members were residing with the person at the time of death, they might have the right to continue living there during the administration of the estate or trust, depending on state law. Consult with an attorney about whether occupants can be allowed to remain in the person's home and for how long, or whether they will have to move from the premises.
Other Real Estate
If the person who died owned other real estate, check whether there are tenants occupying their property. If so, look for a copy of the lease agreement among his or her papers, and arrange for rental income checks to be sent to the Executor or Trustee. Find out whether the person had hired a property management company, and if so, request a copy of the property management agreement. If the property will be sold, you should consult with an attorney and a realtor as to whether steps should be taken to remove the occupants from the premises before the property is listed for sale.
Bank Accounts
If there is no trust, the accounts of the person who died should be retitled to the name of the estate. To do so, the bank will likely request from you copies of the death certificate and the letters of administration, as well as the Estate's tax ID number. You can consolidate cash accounts into a single Estate account for ease of administration.
Business Interests
If the person was the owner of a small business, check the will or trust for instructions as to the disposition of the business. The death of the owner can result in a sudden and steep decline in the business value. To mitigate against potential loss, you can immediately contact any co-owners or senior staff members to arrange for the continuing operation of the business, and to set up a system for collecting income and paying expenses during the administration of the estate or trust. The executor or trustee should decide as quickly as possible, based on the instructions in the will or trust, whether the business will be closed, sold, or liquidated. If the business is put up for sale, an appraiser may be needed to determine the value of the business. If the person was a licensed professional, for example an attorney, architect, dentist, or psychologist, the state may impose special rules regarding the winding up or sale of the business. Consult with an attorney to discuss the legal requirements.
Tangible Property
You should identify items specifically entrusted to anyone in the person's estate plan documents, and secure such items until they are ready to be distributed to the beneficiaries. If there are valuable vehicles, artwork, jewels, or antiques, consider having those items appraised. All remaining items of tangible property are typically distributed equally to the residual beneficiaries—that is in shares of roughly equal value, as the beneficiaries agree among themselves. For example, one way the beneficiaries can divide up the items is to take turns choosing them; perhaps you can draw cards to determine who gets to choose first. Read our blog post about dividing family heirlooms for tips.
Another option you have is to sell the remaining tangible property-- for example, in an estate sale. There are many companies that manage such sales in return for a fee or percentage of total sales, or you can conduct one yourself. The net proceeds would then be distributed to the beneficiaries. Look up Estate Liquidation & Moving services on our Local Resources page. You can also make donations of the remaining items to one or more charitable organizations. Listed below are resources for donating different types of items:
CDs and DVDs
You may be able to sell CDs and DVDs at a local used record store or online. Alternatively, you can try donating items to your local public library or school, or to organizations that are building libraries, as described in this article by Planet Green.
Computers and Electronics
There are many regional options for recycling obsolete or damaged computers or electronics, or so-called "e-waste." Some organizations will pick up these items for you. You can search the EPA's directory for such organizations near you.
Children's Toys
New or gently used children's toys, stuffed animals, or books can be donated to Stuffed Animals for Emergencies (SAFE), an organization that collects items to benefit children during emergency situations such as fire, illness, accidents, neglect, abuse, homelessness, or floods.
Art Supplies
Items like art supplies, boxes, string, fabric, and paperboard can be donated. Web search "Creative Reuse Center" to locate a center near you where you can donate such miscellaneous items to help teachers, businesses, and artists.
Wedding Dress
You can donate used wedding dresses to charitable organizations such as Brides Against Breast Cancer, a group that is funding an initiative called Making Memories to help those who are losing the battle with breast cancer.
Automobiles
You will have to determine, based on the person's will or Trust, who is the intended beneficiary of his or her automobile. To transfer title to the beneficiary, contact your state's DMV and complete the required paperwork. Be prepared to provide the DMV with a certified copy of the death certificate as well as copies of valid registration papers and insurance coverage. If there is no named beneficiary for the car, and no residual beneficiary wishes to have the car, the Executor or Trustee may decide to donate it rather than trying to sell it. Habitat for Humanity, for one, accepts donated cars, sells them, and uses the funds to help build and secure affordable housing for at-need families.


Leftover Medications
Similar to batteries and electronics, you should safely dispose of leftover medications. They are generally comprised of a wide variety of chemicals that can be hazardous when combined, and highly environmentally detrimental when they end up in landfills or filter into the water supply. The federal Drug Enforcement Administration recommends taking medications to local take-back centers. To find a take-back center near you, ask your local pharmacy or contact your local water management agency. You can also donate leftover medications to organizations such as the Afya Foundation and Aid for AIDS, which channel unused medications to Third World countries.
Email and Networking Accounts
Consider hiring termination services to terminate the person's email accounts and social and business networking accounts on websites such as Facebook and LinkedIn. Each company has its own policies as to what happens to online accounts after death, and whether the person's online personal information or records can be accessed. See 7. Digital Death for more information.
Asset Search Services
Finally, if you think the person who died may have had other unidentified property, you can consider hiring asset search services in order to locate any unknown assets, such as real property or accounts in other states. You can search state databases, or use services like Missing Money to locate unclaimed assets or property.
---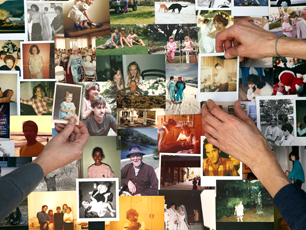 ---